Reconditioning Not Rehabilitating Workshop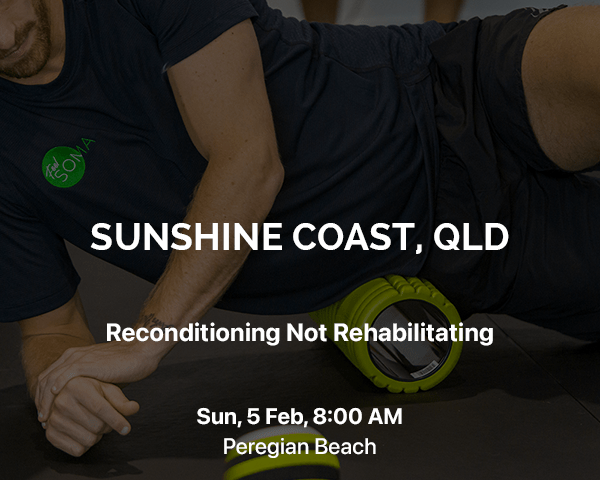 Learn how to recondition your injuries by learning our revolutionary self-applied movements and tool techniques. Say goodbye to spending thousands of dollars going from professional to professional without results. We teach you everything you need to know to take back control of your own health, performance and wellbeing.
People don't buy into rehabilitation. Rehabilitation falls wayside within 2 weeks, it's scientifically proven. Just ask yourself — do you like following rehabilitation programs? Most will say no. They are boring and people generally don't see how the rehab program correlates to their goals. And many times, in all honesty, the programs don't. Change your language, change the outcome. To us, it's reconditioning, integrating and multi-dimensional.
Connection to your client is about speaking a language they understand and implementing exercises they can feel work on their body instantly. For example, if your client comes in with a shoulder issue and you only condition the shoulder without including the opposite knee in an exercise, you may be setting yourself and your client up for failure and a break in connection.
You'll learn and experience first-hand how we can recondition multi-dimensionally almost instantly so the whole body and being can move, feel and live better and in harmony. It will make a lot of sense when you feel it for yourself!
Secure your spot today. Only 25 tickets available.