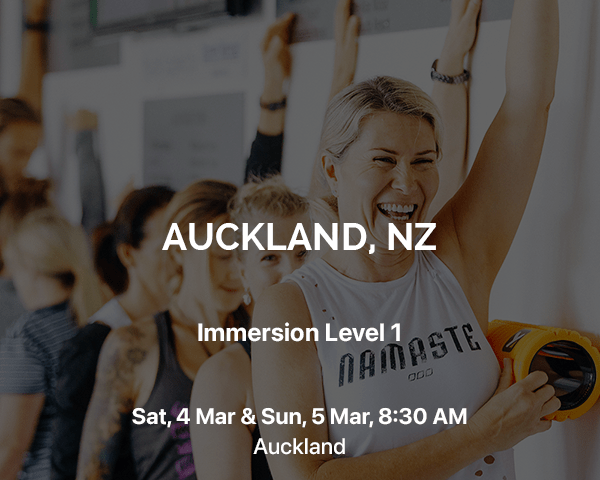 In the first level of the Immersion course, you learn our signature movement applications and techniques that focus on the boney, muscley and fascially-rich isolated locations of the body to increase fluid flow in the fascial, circulation and lymphatic system, decrease inflammation and subsequently enhance the body's biomechanical performance and behaviour. We educate and guide you through the scientific rationale behind these powerful applications so you can easily implement them into your own movement routine and/or your clients' sessions for transformational and instant change. You will become competent in connecting to your body on a deeper level — identifying how you truly feel during movement — so you have the skills to demonstrate the movements efficiently and understand empathetically how to help others achieve optimal movement, wellness and performance levels.
The course is facilitated by world-renowned practitioner Ian O'Dwyer both online and face-to-face at live events.
Explore the depths of human motion through unique hands-on strategies to help you gain awareness and technique.
Revolutionary Applications
Learn two sets of our revolutionary applications (SOE & SME) that effectively engage the human being and produce instant change.
Learn to connect more deeply with yourself and experience how you and your body truly move so you understand how your clients are feeling.
Explore and interact with rhythm, timing and symmetry, and identify how these attributes operate in tissues during motion.
Discover and explore the Osteo-Myofascial Rings.
Practice and apply precise techniques for Self Osteofascial Engagement (SOE) and Self Myofascial Engagement (SME).