Fascia, Function + Strength Workshop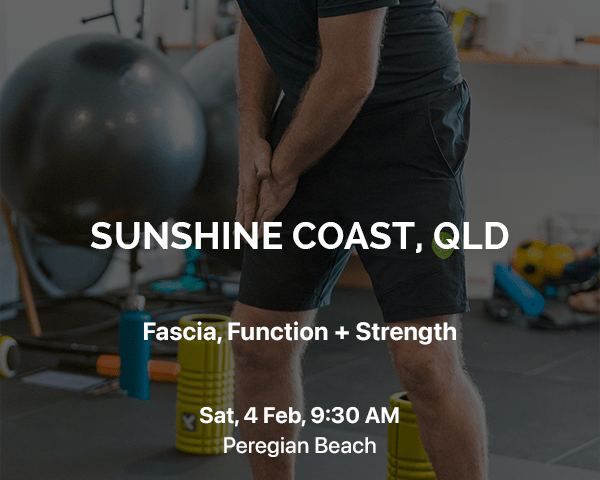 Learn how to enhance your biomechanical performance and improve your strength by learning our revolutionary self-applied movements and tool techniques. A fundamental workshop for everyone —athletes, coaches, personal trainers, sports conditioners, and weekend warriors.
Fascia is the key to developing optimal function and overall strength in the body. This workshop will give you a great overview of the anatomy and importance of fascia. You will learn how to use balls and other tools correctly as manual fascial therapy techniques to engage the bodies tissues and change them neurally, mechanically and fluidly to reset tissue tension, optimise your performance and improve motion.
Our golden nuggets don't stop there. We will also take you through multi-dimensional functional movement patterns that encourage the fascia to hydrate and lubricate (most people train compound movements) and strength drills, or what we call loaded movement/farm boy strength to ensure safety and efficiency of tissues under stress in movement performance. P.s. Compounded movements aren't as efficient as multi-dimensional movement because they don't take you through the sphere of movement potential the body can achieve. A combination of both is the perfect recipe for tissue health and performance
Secure your spot today to learn effective and life-changing new skills to use as part of your own self-care routine, with your family, your clients or a combination of all three.
Secure your spot today. Only 25 tickets available.