COVID-19 EVENTS NOTICE
Please note that ALL events are currently cancelled. If you have any queries or questions, please get in touch with Ian.
To keep up to date and for some FREE SOMA Techniques, please be sure to follow us on Facebook and Instagram.
POSTPONED – SOMA Immersion Level 1 – (Milwaukee, USA)
Overview
The SOMA Immersion 1 is the first level of the SOMA educational experience consisting of 2 days of intensive hands-on learning.
The focus of the SOMA Immersion 1 is Awareness and Application.
SOMA is a self-care, tissue-management process you practically apply on yourself, members or clients to help them move, feel and live better.
SOMA enhances awareness of your tissues, allowing the reconnection your body requires for optimal movement, wellness and performance.
Creating an opportunity for you to live a quality of life with sustainability and enjoyment.
As movement professionals, becoming aware of ourselves, our bodies, and how we feel during movement is vital. Without awareness, we cannot truly understand movement, and more importantly, how to demonstrate the movement, or how to empathetically help others to move better.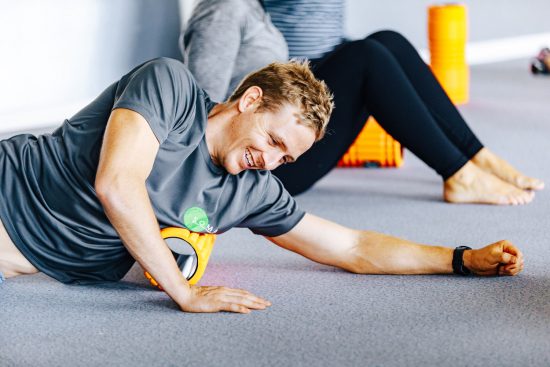 Purpose
To expand, elevate, and empower your awareness & application
Learn two (2) revolutionary applications that effectively engage the human being and produce instant changes!
Objectives
Over the 2 days you will:-
Experience and discover how you and your body moves and how you feel during movement
Explore and interact with rhythm, timing and symmetry, and how these attributes operate in tissues during motion
Discover and explore the osteo-myofascial rings
Practice and apply the precise techniques for Self Osteofascial Engagement, Self Myofascial Engagement and Self Fascial Mobilisers
Have a lot of fun!
What You Get
2 Days of Personalised Coaching to enhance knowledge and application
A TriggerPoint™ tool-kit
SOMA t-shirt and bag
FREE links to leading education including; Gray Institute, Anatomy Trains, Cadaver Dissection
95-page digital handout and 65-page SOMA Manual including programs
Immediate skills to create positive outcomes and attract new clients