OUR TEAM
THE FACES BEHIND SOMA
After nearly a decade of sharing, exploring, discovering, collaborating, and always playing, SOMA was brought to life.
SOMA is the organic product of Ian O'Dwyer and Rodney Corn's longstanding relationship and shared passion for motion of the entire human being. Ian & Rodney have over 50 years of combined practical & professional experiences in the Health & Fitness Industry enhancing the lives of coaches, trainers, clubs, and clients nationally and internationally.
SOMA embodies this passion through practical applications that change lives.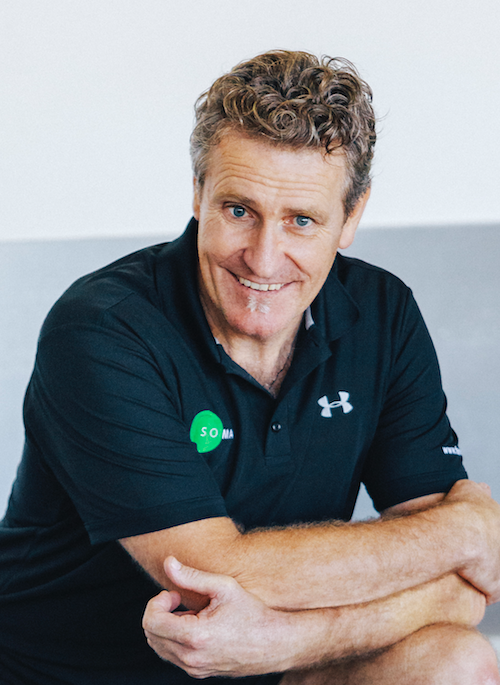 IAN O'DWYER
Ian is a husband, father, brother and uncle; family and friends are precious to him. He has over 25 years in the Health and Fitness Industry as a Sports Conditioner and Coach, Personal Trainer, Body Worker, International educator, Presenter and Mentor.
He owns and runs OD on Movement Performance Studio, consulted and educated for PT on the Net, Co-Founded PTA Global and is now Co-Founder of SOMA along with great friend and long-time colleague Rodney Corn.
Ian has a unique observation and appreciation of the body in motion. Many years of extensive conditioning and rehabilitation through sport combined with spending time with global ground breakers in the industry, has authorized Ian to evolve effective movement solutions and systems.
This has allowed Ian and Rod combined, to evolve techniques and  applications that empower clients and coaches with solutions to everyday issues, enabling them to regain responsibility for their own wellbeing. Creating a freedom to enjoy the experience of life and accomplish whatever goal required.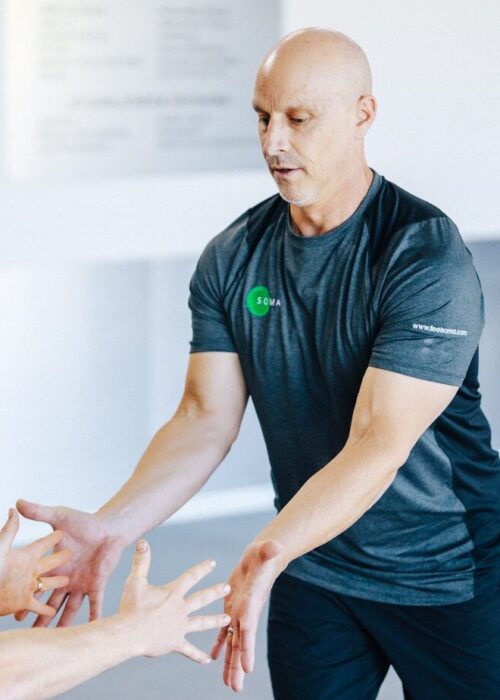 RODNEY CORN
First and foremost, Rodney is blessed to be the husband to an amazing woman, Tina, and father of two beloved daughters, Ashlyn and Mia. He has nearly 30 years of experience in the Health and Fitness industry as a personal trainer, strength and conditioning coach, therapeutic exercise tech, international educator and presenter, author, researcher, and university adjunct faculty member.
He is the former Director of Education for the National Academy of Sports Medicine (NASM), is a Co-Founder and former COO of Personal Training Academy (PTA) Global, more recently has Co-Founded SOMA (Self Osteo-Myofascial Applications) with long-time friend and colleague, Ian O'Dwyer. SOMA is a practical, innovative self-care movement enhancement education that promotes recovery and regenerative health.
Rodney is now the Director of Eleiko Education promoting performance, learning, and kindness through world-class education and products to help make people stronger so they perform better in sports and in life.